How Do Celebrities Have Such Perfect Teeth?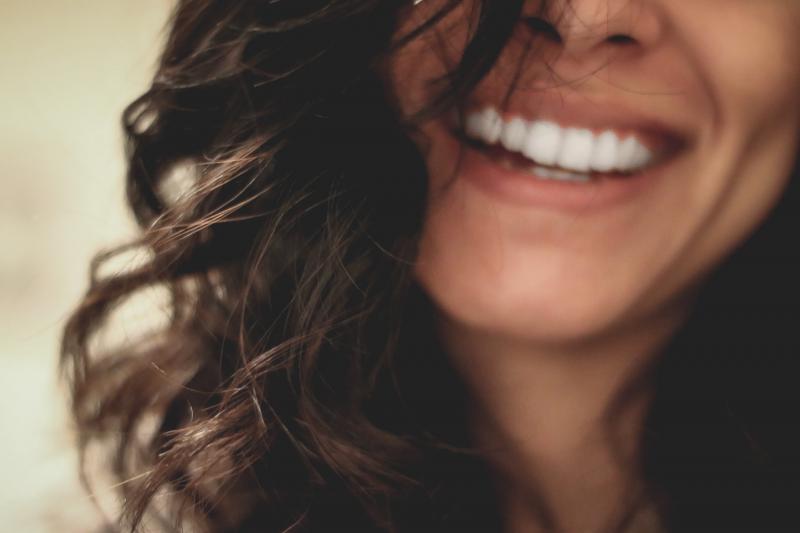 Many celebrities seem to have perfect teeth. Have you ever wondered: What do celebrities do to their teeth? How do celebrities fix their teeth? Below are some answers to these questions:
Big News
A lot of modern life is governed by what is in the media. What's the latest trend? Where's the place to be? Who's the hottest new celebrity? Whether you like it or not, the fact of the matter is that most people are more concerned about fashion news than they are world news, but sometimes the tabloids lead us to some genuine questions. Something I have personally noticed among all the gossip is a very specific part of these modern superstars – their teeth. This may seem like a strange observation, but when you really think about it, it's quite puzzling. A fair few of these singers, actors and reality stars started out as just normal people like you or me, and normal people just have normal teeth. Nonetheless, these celebrities, once they've become famous, seem to have every tooth perfectly lined up in a very precise manner in their mouths. I can never recall seeing them wear braces – surely the red top newspapers and blogs would be spreading those pictures like wildfire! However, it turns out that most of them have been getting them fixed up in a way that the non-famous people such as us can also do.
Undercover Orthodontics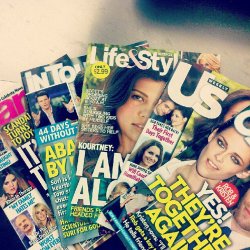 So, how are these A-Listers pulling a fast one on us? The answer is very simple – lingual braces. Orthodontists have now found a way to sort out your smile without giving you an Ugly Betty grin. Lingual braces, which can be used as an alternative to regular teenage or adult braces, don't garishly line the front of your teeth and present themselves to the world, but instead take the less intrusive approach of being attached to the back of your pearly whites. They are customized to your personal specifications for maximum comfort, and are out of sight for minimum knocks to your confidence! This means that many of the idols that many look up to because of their seemingly natural pristine features, could be fixing their teeth in plain sight, despite the fact that no-one has any evidence to prove it.
Beauty and the Brace
However, we do have some evidence! Just as one example, model, singer and media personality Myleene Klass revealed on This Morning that she had been wearing them, and had to open her jaw as far as she could and lean forward before anyone's eye could even catch a glimpse. If she had not said anything about it, we would have all just assumed that she was born with perfect teeth and left it at that, feeling sorry for ourselves for not being so lucky. Now, though, we have the truth, and a few other celebrities have admitted to having the incognito braces fitted, proving that the majority of beautiful people spread across magazines are not born, but made that way.
Average to Astonishing
It seems then, that we have been deceived. Not just by the celebrities that install lingual braces, but by the rest of society, and most of all, by our dentists. We've been made to think by the masses that some people are inherently better than others, and that the average folk such as ourselves can't achieve the look we want. We're not vapid, we don't want to operations that transform every aspect of ourselves, we just want the basics so that we can be comfortable. Nice hair, clean skin, straight teeth – not much to ask for right? Well, for years, it was either be mocked for wearing ghastly-looking braces, or make do with what you have in terms of teeth. This was also down to our dentists though – why have we not been getting this option of lingual braces? Is it only for the elite? Well, no, it isn't. It can, admittedly be a bit more pricey than the norm, but not insanely so when you consider dental costs these days. All you have to do to get them is go to a specialist – your regular dentist can't help you here. Track a specialist surgery down, and you too can look like a superstar.
About the Author:
Sam had been a health advisor for many years, but while working for a magazine in which she had her own column, she crossed over into writing articles on various celebrities. She now finds ways of combining the two, often scrutinising celebrity diet and fitness plans, talking about the physical/mental stresses of working in film and being on tour, and what the terrible photos we see of them really show about their health. Lately, she has particularly fixated on the topic of dental care.
---
More Resources: Find out dentists near me and get some great tips for beauty and fashion.
comments powered by

Disqus