8 Reasons Travel Nursing is Rewarding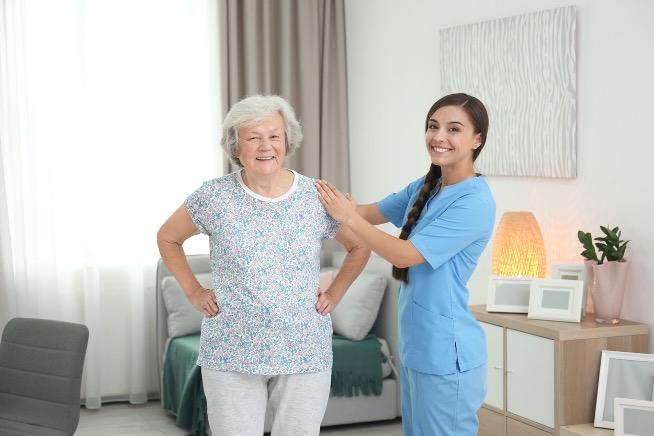 8 Reasons Travel Nursing is Rewarding
Becoming a travel nurse is a role that has its own special rewards which you just can't find elsewhere. Whether you are already a travel nurse and know these benefits to be real, or are considering becoming a travel nurse, travel nursing benefits are truly unique.
Enhanced Skills
Being a travel nurse will not only enable you to perfect your nursing skills but will also teach you valuable life skills. You'll discover how to communicate clearly, become more adaptable, and resolve issues critically. You'll also be constantly exposed to new knowledge and medical techniques by working in a new environment every couple of months. From different colleagues, you will be able to gain new perspectives on treatment for patients - perspectives that will only help you become a more valuable and well-rounded nurse.
Independence
The organization is the device that you use to get the job that you want to be in the place you want. In reality, you are an agency employee but only a temporary employee and that is equivalent to freedom and flexibility. There aren't too many other careers where you can agree to continue working or move on to the next work without missing a beat in your paycheck. You have the opportunity to extend your travel contract if you take up a job and end up loving both the city and the job. And in some cases, the hospital might offer a full-time position for you.
Humility
When you're confronted with a situation you've never seen before you realize you're not the "all-knowing nurse" you thought you were. That sort of realization should, in a sense, helps you understand your place and how to better assist and work with other people.
Assisting Patients in Need
You respond to the call as a travel nurse, because you feel it is your duty to support needy people. When hospitals seek additional assistance, you know that the work that you are doing will also be highly appreciated. The hospital staff will not only be proud of your achievements but the patients are also grateful.
Vacation
The beauty of travel nursing is that you choose your next task from where you want to go. If you've always planned to visit the beach, the mountains or even another country, travel nursing is a unique opportunity to do so while you're working. The nice part about this is that you don't have to cram all of your must-do tourist lists into a week, but rather spread it over a few months. You get a chance to visit places that you probably can't afford. Most assignments are 13 weeks allowing you to explore your location.
Financial Independence
In a hospital, staff nurses are normally paid a fixed salary based on experience and education and experience. They typically receive incremental increases in pay at different timescales. Travel nurse pay is completely different and can be somewhat of a grey area.
Typical pay packages consist of different components including hourly pay, non-taxed housing stipends, non-taxed per diem, travel reimbursements and more. Travel nurse pay is not typically influenced by the level of experience or training. A travelling registered nurse with 2 years of experience actually does have the opportunity to earn the very same amount as a travel RN with fifteen years of experience.
Network Growth
One of the most important benefits of being a travel nurse is always getting to meet new people. Living and working in several cities every year opens doors to so many opportunities for networking and lifelong friendships. You meet a lot of people with different kinds of experiences and stories between healthcare professionals and patients you work alongside. You'll also improve your chances for future employment opportunities as you expand your network.
Freedom
Travelling as a health-care worker provides you with many wonderful choices that you never get to work for one facility.
---
More to Read:
comments powered by

Disqus