What To Consider When Choosing a Good Dentist?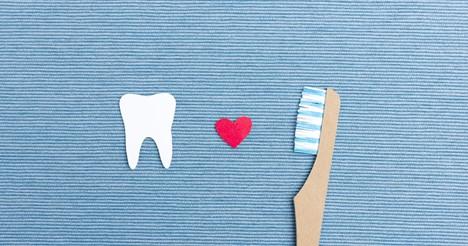 Is it time for your annual dental check-up? As much as you refuse to schedule an appointment, you need to take proper care of your oral health. In case you've recently moved to a new town or haven't had your teeth examined for years, there's no other alternative but look for a new dentist.
The search for a reputable oral healthcare professional can be rather demanding, given the myriad of factors involved in the decision. In order not to fear your trips to the dentist, you need to find one that employs calming techniques, sympathizes with your pain, works in a pristine office, and provides beneficial payment plans to patients.
There is an extensive range of dental practices, such as Elevation Dental studio, providing a variety of general and cosmetic dental services.
These are the most important factors to consider when looking for one.
Credentials
The search for the right dentist should begin with checking its credentials, as these speak volumes about the education, training, and experience of oral healthcare providers. Each dentist is supposed to obtain dental licensure issued by the American Dental Association. In order for an individual to acquire such a license, he/ she is expected to meet the education, clinical, and other requirements that vary across states.
In terms of education, these professionals are required to have either a DDS (Doctor of Dental Surgery) or DMD (Doctor of Medicine in Dentistry) degree, both of which refer to the same type of educational background. The only way for aspiring dentists to be eligible for such a license is by passing part I and part II of the examination organized by the National Dental Board. Also, all applicants are subjected to rigorous background checks and invited for interviews.
Moreover, you're advised to check whether the candidates have a history of malpractice, which can be easily found online. Anyhow, keep in mind that the requirements for dental licensure differ across states, thus requiring you to get in touch with the dental board in your state for specific information.
Experience
Given the tremendous importance of oral health, it's essential to choose an experienced dentist to take proper care of it. The more years of experience these healthcare providers have under their belts, the more you can expect from their services. It's paramount to learn more about the approximate number of patients the dentist has treated in the past, particularly the ones sharing the same condition with you.
In addition, the experience of dentists is a particularly significant factor for patients coping with dental anxiety. Only an experienced professional is capable of employing the right techniques and approaches for a patient to feel less anxious when sitting in the dentist's chair. Click here to check out the most common causes of dental anxiety in adults and techniques for easing the fear.
Location and convenience
Another essential factor to take into account when looking for a dentist is the location of the practice, which should be situated on a fair distance from your home. Anyhow, sometimes, driving a few more miles to get to the location pays off in return for the comfort you are provided with. The accessibility of the place is indispensable when looking for a dentist for an elderly person, as it has to be equipped with both a regular and wheelchair stairway lift.
In terms of transport, make sure you check whether the practice has its own parking area or nearby parking that you can access. Those who use public transport are advised to look for an office that has nearby stops.
When it comes to office hours, it's paramount for your schedule to match the working hours of the dentist. As long as you can schedule appointments before and after work, without disrupting your everyday routine, you may consider the office hours convenient. Keep in mind that nowadays, numerous dentists offer emergency services to patients, thus being available for emergency, round-the-clock appointments.
Services
The range of dental care services is perhaps the most vital factor to consider when choosing a dentist. Instead of scheduling appointments at different professionals for specialized services, make sure you select a general dentist that provides an extensive range of oral health treatments. For instance, most oral healthcare professionals specialize in tooth extractions, dental fillings, crowns, root canals, dentures, teeth cleaning, etc.
Apart from these basic services, some dentists also provide a range of cosmetic dental procedures, such as the installation of dental implants, bridges, and veneers, teeth straightening, as well as gum surgeries. In case you're interested in undergoing a cosmetic procedure, look for a professional that designs special treatment plans for patients. The following link, https://www.verywellhealth.com/different-types-of-cosmetic-dental-procedures-1059022, explains the most popular cosmetic dental procedures.
Cleanliness
In order for a dentist to be considered as a real professional, his/her premises are supposed to be pristine, tidy, and well-lit. Needless to say, the equipment and tools should be sanitized after each procedure so as to protect the health of every patient that enters the office.
Additionally, the staff is expected to wear protective apparel and gloves in the course of the procedures. Given the actual situation with the COVID-19 pandemic, dentists are required to abide by special regulations regarding office cleanliness and protective gear in order to ensure maximal safety. The best way to inspect the hygiene and tidiness of these facilities is by taking a short tour around the place, which usually takes place during initial appointments.
Friendliness of staff
When attending dental appointments, the comfort of patients is mainly affected by the friendliness and professionalism of the entire staff, not just the dentist. You're supposed to feel welcome from the minute you enter the practice till the moment you leave the office. Nurses should strive to relax patients while waiting for their turn, especially the ones that are overly anxious.
Moreover, staff members are expected to send reminders to individuals at least a few hours before the appointment. Also, their job is to explain the cancelation policy to each patient when scheduling an appointment in order to prevent misunderstandings in the future.
Furthermore, dentists are expected to be kind, approachable, and interested in the dental issues of their patients. The oral healthcare professional you choose should provide answers to all of your questions without making you feel uncomfortable or nervous. Being sympathetic is a worthwhile trait of the members of this profession since individuals wish to be heard and understood by their dentists, not ignored.
Comfort
The largest part of individuals delays dental visits due to the feeling of nervousness and stress even before calling the office to schedule an appointment. Therefore, make sure you select a dental practice where the staff strives to create a pleasant, comfortable atmosphere by using various calming techniques. For instance, in order to prevent patients from staring into the incredibly bright lamps, which even further increase one's anxiety, dentists offer them a pair of colored glasses.
Additionally, most of the waiting rooms in dental practices are equipped with TV screens for people to calm themselves before having a seat in the chair. Instead of biting your nails, you can watch your favorite TV programs while waiting for your turn.
Some of these healthcare professionals use the positive effects of music therapy, which is believed to reduce the heartbeat and blood pressure in anxious individuals. They also offer noise-canceling headphones to people who can't stand the drilling sound of dental tools. Another effective method of inducing calmness is exposing patients to the sound of running water, either by installing an aquarium or waterfalls in the office.
Nevertheless, in the course of extremely painful dental procedures, the above-mentioned techniques aren't likely to do the trick. Therefore, dentists provide various pain relief options like anesthetics, nitrous oxide, or oral sedation. Nitrous oxide, otherwise known as the laughing gas, is a popular sedation method, administered through a rubber mask.
Finances
Another common reason why people forgo dental visits is the unaffordable nature of these services. Many individuals cannot afford to undergo such procedures and treatments due to the abnormally high cost. Since delaying these visits is not an option, make sure you choose a practice that works with your type of insurance plan.
In addition, the practice should provide beneficial payment plans to patients, which allows them to pay the cost in monthly installments. Also, some professionals offer financial plans to people that have to undergo incredibly expensive treatments.
It's crucial to receive an estimate that states the cost of the procedure before scheduling an appointment, as it's the only way to determine whether the services fit your budget. Always look for professionals that are transparent, not secretive about their fees unless you wish to end up surprised at the end of the treatment.
Final thoughts
When looking for a dental practice, select one with friendly staff, clean premises, affordable payment plans, and a wide variety of services.
The right practice will help you overcome the fear of going to the dentist!
---
More to Read:
comments powered by

Disqus