What Is The Difference Between A Dentist And Orthodontist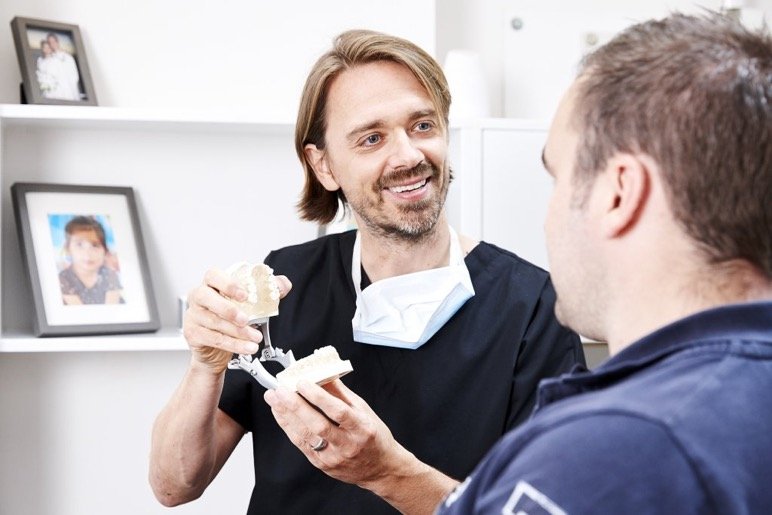 When it comes to oral health, visiting the dentist regularly is important, but so is seeing an orthodontist. You might be thinking that a dentist and an orthodontist are roughly the same sort of profession, but to tell you the truth, they are different and play an important role in terms of your oral health.
Orthodontics is simply a specialised branch of dentistry. In fact, an orthodontist will first train as a dentist and then go on to study orthodontics for another 3 years. Those in this profession will look at your overall facial structure and primarily focus on your face, teeth and jaws. Say, for instance, your teeth are overlapping, or you have gaps between them; you will visit or be referred to an orthodontist who will concentrate on straightening and aligning your teeth correctly.
Becoming a dentist…
Dentistry has always been a popular career for those who are interested in medicine and, more specifically, oral health. If you're looking to get into this field of work, you will have to complete a dentistry degree at a recognisable university which usually requires AAB/ABB at A-levels. The degree, like most, will be a balance between theoretical and practical work – obviously, you will learn all things to do with the anatomy, teeth and general well-being (and, if you're lucky, you'll enjoy it)!
After (hopefully) completing your degree, you'll go on to register with the General Dental Council who monitors and regulates dental professionals (pretty important) and that's when you'll start having to gain some practical experience like every other job…and, if we're being honest, practical experience is probably the most important part of becoming a dentist.
More importantly, you will be constantly learning new techniques and treatments that have been newly developed in the field of dentistry because, as we all know, science never stops…and we never said it was easy.
While it is competitive and difficult, it is ultimately rewarding and interesting. Once you've been fully qualified you have the option of working as a general practitioner employed by the NHS (which is most common among new practitioners) or you can work privately.
Dentistry roles:
- Filling cavities
- Treating decayed teeth
- Performing root canals
- Surgical procedures i.e. the removal of wisdom teeth
- General oral health
Becoming an orthodontist…
If you've qualified as a dentist, but you want to do more, then studying on to become an orthodontist may be an option. Essentially, you follow the same route as becoming a dentist but with a little bit more studying. You start out completing your degree in dentistry at a recognisable university and gaining dentistry experience in order to apply for an orthodontic training scheme. These schemes are roughly another 3 years of study to become a specialist and, once again, you will have to gain extra experience as a practicing orthodontist.
Fortunately, if you are looking to get into this field of work, you can apply to do a masters in Orthodontics at Manchester University itself! To be considered for this course, you will need a primary dental qualification from a recognised institution and at least 2 years of experience in the professional practice. This course is also another 3 years of studying, so get to it!
While the two professions are obviously similar, once you've qualified as an orthodontist and started working in the field, your main focus will be on aligning and straightening the patient's teeth with braces and/or retainers ensuring that your teeth are in the best possible position for perfect oral health.
To cut the story short, the main difference is that an orthodontist is a specialist whereas a dentist is not. Dentists can still refer patients to an orthodontist and, more often than not, that's what happens, especially when people aren't aware of the difference between the two occupations.
---
More to Read:
comments powered by

Disqus