Making Sure Your Dental Office is Organized All Around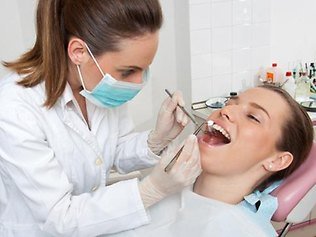 Keeping your dental practice organized is key in running a successful one. From the magazines in the waiting room to the products in your supply closets, you need organization. The organization of your key products and tools, as well as your office in general should not only make your work easier as a dentist, but make your patients time with you as tolerable and even as pleasant as possible.
An important part of a successful practice is maintaining up to date supplies, tools and products and keeping them all organized and accounted for. Patients don't want to see older equipment or even older decor, so keeping the office, from the furniture to the tools you use, up to date and well cared for can do a lot for your practice and for happy patients. Remember, happy patients will not only keep coming back, but they are also more apt to refer their friends.
Products
Your products are going to be the items you use on your patients, from cleaning paste to dental floss, as well as the items you give them to take home, like toothbrushes with your name on them. You want to make sure these are good products that will help them maintain a healthy smile and mouth.
As for as in office products, you can get dental supplies and products from a number of places, but make sure it is a reputable distributer. From the bonding agents you use to the diagnostic equipment you use to diagnose to a cavity or root canal, you want the things that will provide your patients with the best care.
When you are thinking about supplies, inventory should be on the forefront of your mind to help with your dental success. Inventory management is all important because of the fine line of too much versus not enough. You need to have the product you use on hand so you can perform procedures when you need to, but if you overstock, you'll just be wasting money, and even space - which can add to clutter. Try to create a system of inventory that works within your office, regardless of who is ordering the product. You need clean communication and records to keep everything accounted for. It's usually best if one person handles this job.
Exam Rooms
Not only should your products be well organized, but so should your exam rooms. Keep your products and tools neatly organized within each room, and keep clutter at bay. No one wants to come in to the dentist office and see a cluttery mess. If you have product to give each patient, keep this well organized, too. Some dentists like to have a "treasure chest" or "fun basket" with fun toys for younger patients, and you can keep the things like toothbrushes and floss tucked away and ready for each patient as they leave.
Waiting Rooms
This is basically your office's curb appeal. When your patients come in, they'll be waiting here. Keep this space organized and visually appealing. A lot of people are nervous at the dentist, so a nice waiting room can offer comfort. Make it comfortable with furniture you'd find in a home, not a sterile office. Parents will wait for their kids there, patients will wait to see you, so people may be spending some time in your waiting rooms. You don't want them feeling anxious there.
Not only do comfy chairs and couches make a difference, but a TV is also a great distraction. Make sure you are aware of what is on, though. You can't go wrong with Disney movies or HGTV! People love up to date magazines, too. With a variety, you'll have something for everyone.
Keep your waiting room organized. Throw out magazines that have gotten too old, or look raggedy from too much thumbing through, and keep them in neat stacks. Clean up the area around your coffee dispenser throughout the day.
Organization will go a long way in your dental practice, from the visual side of it in your waiting room to the inventory side of it behind the scenes. Not only do you want to keep your patients healthy, but you also want them to return. An inviting, well organized office will help.
Image source: http://orlandowebdesign.company/wp-content/uploads/2015/05/orlando-dentist-web-design.jpg
comments powered by

Disqus